SONY ALPHA 7 II + SEL FE 24-70 MM F/4 ZA OSS
Product ID: 10281
Questions about the product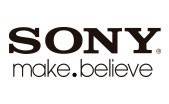 24.3MP full-frame Exmor CMOS sensor
BIONZ X image processor
5-axis SteadyShot within stabilization
Enhanced fast hybrid AF and 5 fps burst
XAVC S Full HD Video and S-Log2 Gamma
1.229k dot 3.0" tilt LCD monitor
OLED XGA 2.36M-Dot Electronic Viewfinder
Weather-resistant magnesium alloy body
Refined grip and robust lens assembly
Built-in Wi-Fi connectivity with NFC
By buying this product you can collect up to 14 loyalty points. Your cart will total 14 points that can be converted into a voucher of 14,00€. For every 100€ of purchase you get 1 point = 1€. The vouchers represent a discount of up to 10% of the amount of the cart.
More info
SONY A7 II + FE 24-70mm F4 (SEL2470Z) Vario-Tessar T *
Sony has taken its line of full frame cameras to the next level with the Alpha a7 II mirrorless digital camera with FE 28-70 mm f / 3.5-5.6 OSS lens, which features 5-axis SteadyShot INSIDE image stabilization with 4.5 stops of tilt, deflection, horizontal shift, vertical shift and displacement compensation. 24.3 megapixel series operation has been simplified with a redesigned grip, a shutter release button and customizable controls. a7 II also features a rugged design with customizable controls. a7 II also features a rugged design with a redesigned grip, a shutter release button and customizable controls. a7 II also features a rugged design.
The 24.3 megapixel sensor enables high-resolution images and low light effectiveness with its standard ISO sensitivity range of 100-25600. The BIONZ X image processor offers fast processing and operating speeds, and the front LSI (large-scale integration) enhances the initial stages of image processing, resulting in more natural details and richer tones. And, 16-bit image processing and 14-bit RAW output preserve the details provided by the sensor.
In addition to highly detailed still images with smooth gradations, the a7 II now has access to the high-bitrate XAVC S format with 60p, 30p and 24p recording options, all at 50 Mbps. Movie looks can also be adjusted with image profiles, including the addition of the S-Log2 gamma setting with a dynamic range of approximately 1,300% of the standard sRGB spectrum. Timecode and user bit settings are available, as well as a clean HDMI output for a variety of recording options.
Sony's advanced multi-interface shoe expands compatibility options for flash, microphone and other accessories and, as an E-mount full frame camera, the a7 II is compatible with all APS-C E-mount lenses in the APS-C trim mode, as well as the new Zeiss and Sony G-series full-mount E-mount lenses. tripod mount adapters are also available for A-mount lenses in E-mount cameras, and a unique optional battery handle allows stable stability of vertical shooting and orientation.
Completing the imaging capabilities of the a7 II, both a 3.0" tilt LCD monitor with 1,228.8 dots and a 2.36 million dots OLED electronic viewfinder are available for image monitoring and review. Built-in Wi-Fi connectivity, with support for NFC, is also available for instant sharing of camera images, as well as remote control of the camera from a linked mobile device.
Included with the a7 II in this kit is the E-mount FE 28-70mm f / 3.5-5.6 OSS lens. this wide to portrait zoom incorporates three aspherical elements and an extra low scatter element in its design to minimize chromatic aberrations and improve overall image clarity. a SteadyShot optical image stabilization system has also been added to minimize the appearance of camera vibration to adapt to work in low light and at low shutter speeds. this stabilization will work with stabilization in the body that will stabilize the body.
24.3MP Exmor CMOS image sensor and BIONZ X image processor
Built into the redesigned body of the a7II are a 24.3 megapixel Exmor CMOS image sensor and a BIONZ X image processor, which work together to enable a wide dynamic range with minimal noise and rich, subtle graduations. The camera has an ISO range of 100-51,200 that can be expanded to ISO 50. In addition, this combination allows the a7II to reproduce details with excellent clarity

Beneficial image quality is the use of detail reproduction technology and diffraction reduction technology that suppresses diffraction effects to reproduce fine details in small aperture settings. add specific noise reduction to this area to selectively apply a different noise reduction to each area to obtain clear images. in addition, the sensor features 16-bit image processing with 14-bit RAW output to preserve details and ensure optimal quality for later adjustment

A further improvement in this generation is the metering performance, which is now possible up to a nominal EV of -1. In addition, the a7II will start approximately 40% faster than the previous generation for almost an instant.
SteadyShot INTERIOR 5-axis image stabilization
Included in the slim a7II is an extraordinary SteadyShot INSIDE 5-axis image stabilization system that compensates for the five types of camera shake that occur during manual shooting of still images and videos, allowing users to confidently use any lens, even adapted lenses, for critical images without blurring images by camera movement. This system will compensate for approximately 4.5 shutter speed stops for working with a wide variety of subjects.
For long focal lengths, the system will correct for tilt and yaw adjustments, macro and high magnification images, on the other hand, will benefit from the inclusion of horizontal and vertical shift compensation, and all shooting styles will take advantage of roll compensation. 5 stabilization axes will work at all times, even when used with third party lenses and adapters or lenses with built-in optical stabilization
When using lenses that do not transmit image data to the camera, manual settings can be used to enter the correct focal length and ensure proper stabilization. In addition, the viewfinder can be used to preview the amount of compensation by pressing the shutter-release button partway down or enlarging the image.
Enhanced Fast Hybrid AF
Using 117 phase detection autofocus points and 25 contrast detection points with a wide coverage area, the a7II can smoothly and quickly track fast-moving subjects across the frame, optimize speed and accuracy with an improved algorithm that improves performance by approximately 30% over previous generations, and more accurately predict subject movement for a tracking that is 1.5x more accurate, and can capture images at 5 fps while using continuous autofocus and autoexposure. this is done by using the a7II
Another feature available with this AF system is a lock AF tracking that will analyze more scene information to provide dramatically improved accuracy and stability. Eye AF is also available, which will prioritize a subject's pupil for excellent portraits, even with shallow depth of field.
Full HD video recording and XAVC S format
Record Full HD 1920 x 1080 video at 60p, 30p, and 24p frame rates with the high bitrate 50Mbps XAVC S format. This results in excellent image quality with minimal noise and artifacts without requiring a large amount of disk space. In addition, the system uses linear PCM sound for high-quality audio
When recording internally, users will record video with a sampling of 4: 2: 0 to 8 bits, however, to further improve image quality, the a7II has a clean HDMI output for use with an external recorder. This allows users to capture uncompressed 4: 2: 2 video and save it in a format ready for editing.
Time code and user bit configuration
The a7II has multiple timecode recording options to meet different workflows. it has the standard "Record Run" mode that only advances the timecode when recording, as well as the "Free Run" timecode that advances the timecode even when not recording, which may be ideal for synchronizing multiple cameras in live events. it can also record timecode in both frame drop mode and no drop mode: when recording internally, the a7II can also output timecode via HDMI.
Customizable color profiles and S-Log2 Gamma
In addition, users can use the same S-Log2 gamma curve found in high-end Sony Cinema cameras that compress up to 1300% more dynamic range in the video signal than the traditional REC709, for greater post-production flexibility.
1.228.8 k dot 3.0" tilt LCD monitor
With a higher resolution of 1,228.8 dots, the LCD screen will provide shooters with an excellent screen for composing images, adjusting settings and reviewing videos and photos. It also tilts up 107° and down 41° to work with multiple shooting angles. Use in sunlight is enhanced with the implementation of WhiteMagic technology that doubles the brightness of the screen through an RGBW pixel structure.
0.5" 2.36M-Dot XGA OLED Tru-Finder Electronic Viewfinder
With its 3-lens optical system, the viewfinder faithfully shows what will appear in your recording, including the effects of your camera configuration. You'll enjoy rich tonal gradations and enhanced contrast. High-end features, such as 100% frame coverage and a wide viewing angle, allow for comfortable, stable composition at eye level.
Redesigned grip, shutter release button and controls
With a larger and more refined grip shape, users will find that the a7II has a more secure feel and grip even when mounting large lenses. in addition, the trigger has been modified and moved forward for a more natural shooting position and decreased camera vibration. the controls have also been refined with a new position to facilitate handling and improve operation. customization of the buttons is available with the ability to assign any of the 56 functions to any of the 10 customizable buttons for a more personalized configuration.
Magnesium alloy construction and robust lens mount
The compact shape is well constructed with a magnesium that allows for the top cover, front cover and internal structure; the lens frame has been redesigned with greater strength and rigidity for greater safety when using larger or longer lenses; the body itself also has a tighter seal for dust and moisture resistance, which provides more protection when shooting into the elements; in addition, the optical filter in the sensor has an antistatic coating and there is an anti-dust mechanism to prevent dust from adhering to the sensor.
Audio input and headphone jack
The a7II features a 3.5 mm microphone input connector for compatibility with external microphones. And for users who need more, the a7II also supports Sony's XLR-K2M XLR adapter for recording professional balanced XLR audio signals with phantom power and adjustable line/microphone inputs. For audio monitoring, the a7II features a 3.5 mm headphone jack, as well as real-time audio levels for visual reference.
Built-in Wi-Fi connectivity with NFC
Built-in Wi-Fi connectivity allows the a7II to instantly share images to mobile devices for direct online sharing to social networks, email, and cloud storage sites. NFC (Near Field Communication) is also supported, which allows one-touch connection between the camera and supported mobile devices; no complex configuration is required; once connected, the linked mobile device can also display a live view image on its screen and remotely control the camera shutter
In addition, PlayMemories camera applications are also compatible via the built-in Wi-Fi connection, allowing you to customize camera functions according to specific shooting styles. Applications are available to suit portrait creation, detailed close-ups, sports, time lapse, motion shots and other specific types of images.
Other camera features
Picture Effect Modes: Posterization (Color, B/N), Pop Color, Retro Photo, Partial Color (R/G/B/Y), High Contrast Monochrome, Toy Camera, Soft High Key, Soft Focus, HDR Paint, Rich Tone Monochrome, Miniature, Watercolor, E Illustration.

Creative style settings: Standard, Vivid, Neutral, Clear, Deep, Light, Portrait, Landscape, Sunset, Night Scene, Autumn Leaves, Black and White and Sepia (all with +/- 3 steps of contrast, saturation and sharpness adjustment).

Colour space: sRGB standard (with the sYCC range) and Adobe RGB standard compatible with TRILUMINOS Color.

Image Profile Settings: Black Level, Gamma (Movie, Still Image, Cinema 1-4, ITU709, ITU709 [800%], S-Log2), Black Gamma, Knee, Color Mode, Color Level, Color Phase, Color Depth, Detail, Copy, and Reset.

Scene Selection Modes: Portrait, Landscape, Macro, Sports Action, Sunset, Night Portrait, Night Scene, Manual Twilight and Motion Blur.

Face Detection is available to base exposure and focus on up to eight recognized faces. In addition, Eye AF can be used for greater accuracy by maintaining critical focus in a subject's eye.

The clear zoom of the 2x image can be used to effectively duplicate the magnification offered by any lens in use with minimal image degradation. For even greater magnification, the intelligent 1.5x and 2x zoom is available, as well as the 4x digital zoom.

Pre-flash TTL control with available flash support and a variety of flash modes, including: Flash Off, Auto, Fill Flash, Rear Sync, Slow Sync, Red-eye Reduction, High-Speed Sync and Wireless Control
SPECS
Pictures
Lens Mount
Sony E-Mount
Camera format
Full frame
Pixels
Current: 24.7 Megapixel
Effective: 24.3 Megapixel
Maximum resolution
24 MP: 6000 x 4000
Aspect Ratio
3: 2, 16: 9
Sensor Type / Size
CMOS, 35.8 x 23.9 mm
File Formats
Still images: JPEG, RAW
Movies: AVCHD 2.0, XAVC S
Audio: AAC LC, Dolby Digital 2ch, Linear PCM (stereo)
Bit depth
14 bits
Dust reduction system
Yes
Memory Card Type
SDXC
SDHC
SD
Memory Stick PRO Duo (high speed)
Memory Stick PRO HG-Duo
Memory Stick XC-HG Duo
Image Stabilization
Sensor change, 5-way
AV Recording
Video Recording
Yes
Video format
1920 x 1080p at 24/30/60 fps (50 Mb / s XAVC S)
1920 x 1080p at 60 fps (28 Mb / s AVCHD)
1920 x 1080i at 60 fps (24 Mb / s AVCHD)
1920 x 1080i at 60 fps (17 Mb / s AVCHD)
1920 x 1080p at 24 fps (24 Mb / s AVCHD)
1920 x 1080p at 24 fps (17 Mb / s AVCHD)
1440 x 1080 at 30 fps (12 M Mb / s AVCHD) 1440 x 1080 at 30 fps (12 M Mps / s AVCHD)
Aspect Ratio
16: 9
Video clip length
Up to 29 minutes
Audio Recording
Built-in microphone: with video (stereo)
Focus control
Type of approach
Autofocus
Focus mode
Continuous Servo AF (C), Direct Manual Focus (DMF), Manual Focus (M), Single Servo AF (S)
Autofocus points
Phase detection: 117
Contrast detection: 25
Viewer / Display
Type of viewfinder
Electronic
Viewfinder size
0.5 "
Viewer pixel counter
2,359,296
View of the viewfinder
27.00 mm
Viewer Coverage
100%
Enlargement of the viewfinder
Approx. 0.71x
Diopter Adjustment
-4 to +3 m
Display Screen
3" tiltable LCD (1,228,800)
Screen coverage
100%
Exposure Control
ISO Sensitivity
100-25600 (Extended Mode: 50-25600)
Obturator
Type: Electronic and mechanical
speed : 1/8000 - 30 seconds, Bulb mode
Method of measurement
Central Weighted Average Measurement, Multi-zone Measurement, Spot Measurement
Exposure Modes
Modes: Aperture Priority, Auto, Manual, Programmed Auto, Scene Selection, Shutter Priority, Sweep Panorama Metering
Range : EV -1.0 - EV 20.0
Compensation: -5 EV to +5 EV (in 1/3 or 1/2 EV steps)
White Balance Modes
Auto, Cloudy, Color Temperature, Color Temperature Filter, Custom, Daylight, Flash, Fluorescent (Cool White), Fluorescent (Daylight White), Fluorescent (Daylight), Fluorescent (Warm White), Incandescent, Shadow, Underwater
Buffer / Continuous Shooting
Up to 5 fps at 24 MP for up to 50 frames
Flashing
Flash modes
Auto High-speed sync

fill
Off
Rear sync Red-eye

reduction Wireless slow
sync
Built in an instant
No
Maximum synchronization speed
1/250 Second
Flash compensation
-3 EV to +3 EV (in 1/3 or 1/2 EV steps)
Dedicated flash system
P-TTL
External flash connection
Hot shoe
Performance
Timer
10 seconds, 2 seconds
Number of shots: 1 - 5
Interval recording
No
Internal memory
None
Connectivity
1/8" Headset, 1/8" Microphone, HDMI D (Micro), USB 2.0 Micro-B, Multi-Interface Terminal
Wi-Fi compatible
Yes
Power
Battery
1 x 1020 mAh NP-FW50 lithium-ion rechargeable battery pack
Alternating current adapter
AC-PW20 (Optional)
Questions
Questions
Be the first to ask a question about this product!
More products to consider...