Duke Photography
Specialists in photography since 1974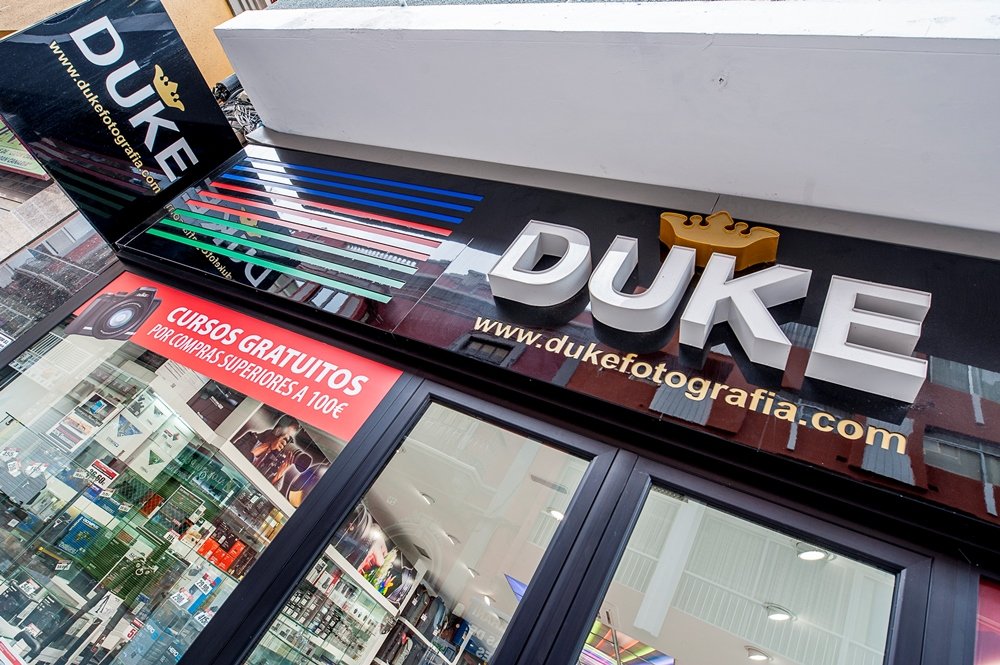 Duke Fotografía was founded in 1974 with the aim of becoming the reference company for lovers of photography in the Canary Islands. Our commitment and effort has allowed us to achieve our dream and continue, more than 40 years later, being the best choice for acquiring photographic products not only in the Canary Islands, but in the Iberian Peninsula and Europe.
We work with the best brands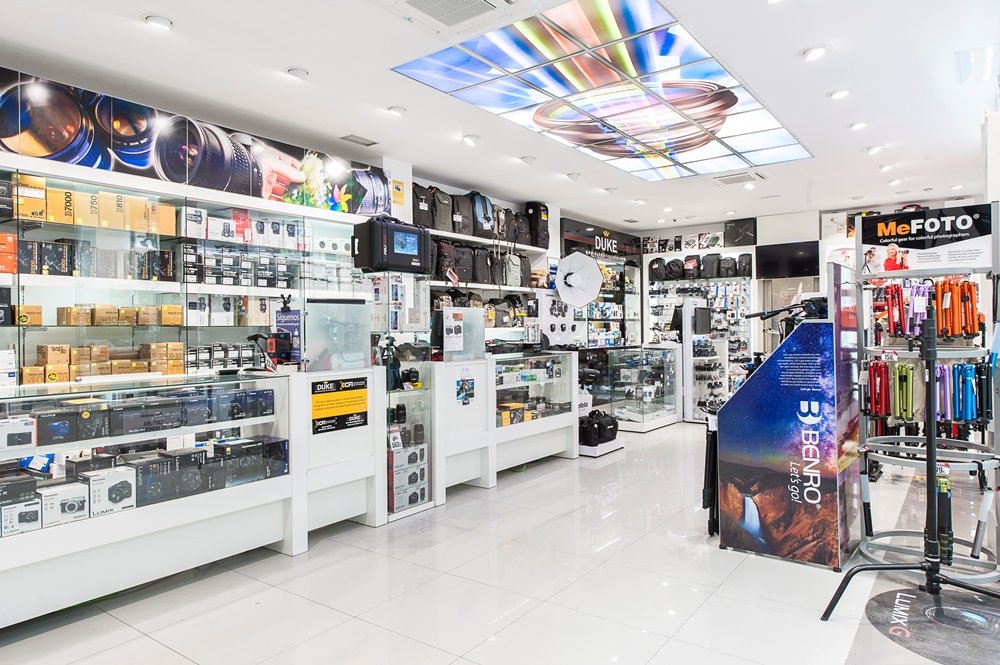 Being wholesalers and direct importers without intermediaries allows us to acquire large
quantities of product and in the best conditions, which means more competitive prices for
our customers. We have the latest news, large stock and great variety in all brands, however, if you do not find what you are looking for in our catalog, we can get it on request.
Among Professionals
At Duke Photography we like to listen and exchange information between professionals. We support
our clients and offer the solution that best suits their needs and budget,
our team of advisors provides all kinds of information and content for the purchase
of material, and in our photography academy you will learn to make the most of the equipment acquired.
Satisfaction guaranteed
After the purchase, our customer is always backed by the advice provided by
our team for the use of different products, in order to obtain the best results
or resolve doubts that may arise in the handling of the product purchased. Similarly, our
after-sales service, provides the best guarantee and security when solving any type of incident.
Making a difference
The lowest prices in the market, because we are direct importers, without intermediaries.
The best brands, total guarantee and after-sales service.
Professional advice.
Free 1 hour parking in the car park located in Calle Luis Morote nº 51 for purchases over 50 euros.
Free delivery in Las Palmas de Gran Canaria for bulky products (backgrounds, studio kits, etc.) purchased in the store.
Financing in 6 months without interest (2.5% commission) or tailor-made financing up to 5 years.
Pick up at the store at Ripoche 24, 35007 Las Palmas de G.C in less than 1 hour.
For purchases of more than 100 euros, we offer a beginners' course, advanced reflex or lighting at our Photographic Academy in Gran Canaria.
We are adhered to TRUSTED SHOPS where you can insure up to 2.500,- EUR for the loss of the amount in case of non-delivery or after the return of the product.
Without a doubt, our trajectory and dedication have made Duke Photography a reference in the Canarian photographic world, with a quality service at the best price.