Rollei RECEIVER RADIOFREQUENCY DUAL MODE P/CANON, NIKON
Product ID: 8098
Questions about the product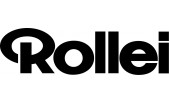 Complementary Rollei radio flash trigger transmitter for Canon and Nikon cameras
Wireless communication up to 100 m
High-speed synchronization up to 1/8,000 seconds
Supports up to 3 groups with different flash powers
More info
Rollei remote flash receiver
Do you already have the Rollei remote flash trigger set and now want to create complex and sophisticated lighting scenarios with various flashes of different intensity? The Rollei flash receiver complements the remote flash trigger set. You can create up to three groups with separately adjustable flash powers, control devices that you would not reach with the master/slave function and make high speed synchronizations of up to 1/8,000 sec.
Range of 100 meters with Canon and Nikon cameras
The digital frequency FSK 2.4 Ghz reaches the receivers via seven channels at a distance of up to 100 m (depending on the spatial characteristics). Stable bases ensure the safe support of the receivers, placed freely indoors or outdoors, and of the larger flashes whose reflectors can be rotated continuously
With professional features included
Naturally, you can synchronize on the first or second close, and keep the transmitters/receivers in standby mode for an extended period of time to allow very complex changes to the layout or makeup sessions without having to turn the modules on and off.
Dimensions
| | |
| --- | --- |
| Width | 6 cm |
| Height | 1 cm |
| Depth | 4 cm |
| Weight | 130 g |
Questions
Questions
Be the first to ask a question about this product!
More products to consider...