Rollei KIT RADIOFREQUENCY TRIGGER RECEIVER+TRANSMISOR DUAL MODE
Product ID: 8116
Questions about the product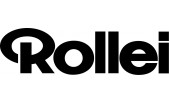 Two mode trigger set (dual) - compatible with Canon and Nikon cameras
Wireless communication up to 100 m
High-speed synchronization up to 1/8,000 seconds
Supports up to 3 groups with different flash powers
More info
Rollei remote flash trigger set
Often, the professional lighting of different situations in indoor and outdoor photo shoots forces the flashes used to be placed at a certain angle. Although most modern flashes also integrate master/slave functionality, synchronization times are sometimes needed that these purely passive connections cannot satisfy. In addition, some set mounts also require flashes of different power.
Built-in Canon and Nikon support
Just like the new Rollei flashes, the remote flash trigger set can be used directly with Nikon and Canon models, making the dual mode suitable for a large part of the professional digital SLR cameras, especially practical when the studio team consists of Canon and Nikon products. possible transmitter/receiver combinations safely and reliably control all flashes in the set from a distance of up to 100 m (depending on the spatial characteristics). seven wireless digital channels ensure flexible and fault-free use. the base included in the volume volume of the base of the digital reflex cameras is flexible and flawless.
High speed synchronization up to 1/8.000 sec.
The Rollei remote flash trigger set not only offers amazing sync times of up to 8,000 avos de segundo, but can also be coupled with separately available remote flash receivers to meet even complex lighting needs with 3 different sets of flash power. The transmitter has an AF auxiliary light to immediately focus the lens even under difficult conditions.
Dimensions
| | |
| --- | --- |
| Width | 6.5 cm |
| Height | 8 cm |
| Depth | 5 cm |
| Weight | 268 g |
Questions
Questions
Be the first to ask a question about this product!
More products to consider...