PENTAOPTICS MC-UV ULTRAVIOLET 46MM
Product ID: 1420
Questions about the product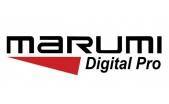 The UV Filter protects the camera from scratches, dust, dirt, moisture and fingerprints, while reducing Ultra Violet rays. The Camera is more sensitive to these rays than your eyes. Blue spots may appear on your images when the camera is exposed to too much UV light. The UV Filter reduces blue radiation. Since your eyes cannot see the full spectrum of light, UV filters, also known as Sky Light Filters, are recommended for photos outside your home, in open spaces.



More info
Available diameters:
25mm, 27mm, 30.5mm, 37mm, 40.5mm, 46mm, 55mm, 58mm, 62mm, 67mm and 72mm.
Questions
Questions
Be the first to ask a question about this product!
Customers who bought this product also bought: