DIGITAL TELEPHOTO 1337T
Product ID: 533
Questions about the product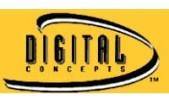 High Quality
Glass Optics Multi Lens
AF / Infrared Compatible
High Resolution Day and Night
Lens Bag Included Lens
Cover Included
brings the action close to you, enlarges the image.
emphasizes the subject to photograph.
maintains the resolution and quality of the image.
perfect for sporting events, portraits, outdoor life and nature, security, real estate, insurance, travel and more ...
More info
Most camera manufacturers today own an "Optical Zoom" and a "Digital Zoom" and most users know that when they activate the "Digital Zoom" the Camera makes the Pixels bigger, so you see the bigger subject, but you also lose quality due to the Pixellation effect (mosaic effect)
With this Lens you get 2 times the "Optical Zoom" of your Camera, that is, if your Camera has 140 mm of Optical Zoom you get up to 280 mm of Optical Zoom you get up to 280 mm of Optical Zoom.
Questions
Questions
Be the first to ask a question about this product!