DIGITAL KIT-1452 ANGULAR AND TELE
Product ID: 1922
Questions about the product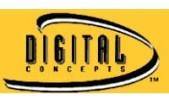 Wide angle 0.45X &telephoto 2.0X lens set made to fit46,49,52,55mm filter thread diameters.Fits: Sony®, Panasonic,Jvc,Canon,Rca, and most other camera brands. Sony® is a registered trademark of Sony® corporation. The manufacturer of this product is in no way connected, affiliated, sponsored by or otherwise associated with Sony® corporation. This product is not warranted by Sony® cororation.
Questions
Questions
Be the first to ask a question about this product!
More products to consider...