MANFROTTO HEAD PRO 3D 229 WITH SHOE 030-14
Product ID: 1164
EAN: 8024221020908
Questions about the product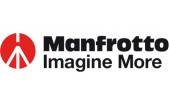 SPECIAL DISCOUNT OF 30 EUROS FOR CANARIES

Finely worked for greater positioning, with smooth and accurate operation. Three built-in level bubbles for horizontal and vertical control. The ball joint has a quick-release with a second lock for additional security. Camera coupling: 1/4" + 3/8" screw included. Optional plates: 030-38, 030ARCH-14, 030ARCH-38, 030HAS, 030L, 030UNIV, 030VHS-14, 030VHS-38, 130-14, 030HAS, 030VHS-38, 130-14, 030VHS-38, 030HAS, 030VHS-38, 030VHS-14, 130-14, 1/4" + 3/8" screw included.
By buying this product you can collect up to 2 loyalty points. Your cart will total 2 points that can be converted into a voucher of 2,00€. For every 100€ of purchase you get 1 point = 1€. The vouchers represent a discount of up to 10% of the amount of the cart.
More products to consider...