UNIVERSAL ADAPTIVE WIDE-ANGLE DIGITAL
Product ID: 481
Questions about the product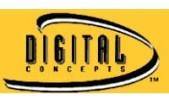 A Wide-angle lens is helpful for taking pictures or video recording in places where space is limited. Without enough space and with a normal lens, you cannot move back far enough to include everything you want. A Wide-angle lens is often a good friend to have outdoors. The Wide-angle lens will let you get everything into the image when this is not possible with the normal lens.


More info
Professional Wide Angle Lens,
10 Year Manufacturer's Warranty,
The Lens is High Quality Crystal Optics,Conversion
Factor 0.45x,
7elements,5 groups,
no adapter tube needed,
Uses your camera's Autofocus system,Day and Night Infrared
Compatible,Lens
Bag included,Lens
Caps included,
Incredible angle up to 180 degrees,Dramatic
Improvement in Autofocus,
Up to 6 times the normal angle of your Camera Lens.
Questions
Questions
Be the first to ask a question about this product!