INSTA 360 AIR CAMERA VR 360º MICRO USB
Product ID: 8189
Questions about the product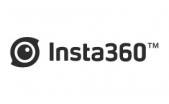 Insta360 Air Camera
360-degree panoramic photos and videos
Micro USB smartphone connector
Camera resolution: 3008 x 1504 pixels
Use the Insta360 Air app to make your recordings. You can also stream live from it
Share your videos and photos on social networks with one click
Compatible with Android 4.1 onwards
By buying this product you can collect up to 1 loyalty point. Your cart will total 1 point that can be converted into a voucher of 1,00€. For every 100€ of purchase you get 1 point = 1€. The vouchers represent a discount of up to 10% of the amount of the cart.
More info
Insta 360 Air - VR Camera with Micro USB (Turn your phone into a 360º camera)
Make your own 360-degree videos and photos with this handy Insta360 Air camera. Ideal for youtubers, audiovisual producers, instagramers, photographers, and all people who enjoy creating and viewing 360-degree content.
Simply plug it into your Micro USB smartphone, and control it with the Insta360 Air app.
SPECS
Compatibility with most Androids and computers and laptops through the transfer cable
Immediate broadcasts on Facebook, Youtube, Twitter, WhatsApp, Messenger and WeChat.
360º panoramic video conversation via Skype or other meeting software
APPS:Insta360 Air, Insta 360 Player
Camera: Two 210° fisheye lenses
Minimum opening: F2.4
Good image stabilization (EISS)
Resolution of photographs : 3008 x 1504 pixels
Video resolution: 2560 x 1280 pixels
Video: 30 FPS
Dimensions: 38mm diameter, 39.5 mm height.
Weight: 26.5g
Connector: Micro USB
Questions
Questions
Be the first to ask a question about this product!
More products to consider...