ZHIYUN CRANE 2 (UP TO 3.2KGS) STABILIZER 3 AXES GIMBAL + SERVO FOLLOW FOCUS
Product ID: 8791
Questions about the product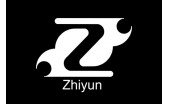 Supports up to 3.2Kg.
- Real-time tracking approach.
- Touch focus wheel.
- 3 levels of focus adjustment.
- Fast control dial, for instant parameter adjustment, which facilitates one-hand operation.
- Three rechargeable batteries run for up to 18 hours with a capacity of 6000mAh.
- Possibility of loading the camera from the Gimbal.
By buying this product you can collect up to 5 loyalty points. Your cart will total 5 points that can be converted into a voucher of 5,00€. For every 100€ of purchase you get 1 point = 1€. The vouchers represent a discount of up to 10% of the amount of the cart.
More info
ZHIYUN CRANE 2 up to 3,2 Kg
The stabilizer you've been missing!
Integrated with an unprecedented tracking focus wheel, the Crane 2 allows real-time focus control with an accuracy of ± 0.02° via camera cable, so you can always keep your subject in focus as you move.
Intuitive LED display Helps easily identify connection status, battery level, control mode and multiple camera parameters.
Focus Control follows
The main selling point of the new spin without mirrors is a focus control on the cardan handle. This allows Gimbal operators to manually control the focus of the camera. This, therefore, allows much more control over the creative approach to shoot photos. And since you don't have to move your hand to the camera, it will make shooting even more stable.
QUICK RELEASE PLATE
Fixing the camera to the stabilizer should also not be a problem. The MANFROTTO quick release plate on the Zhiyun-Tech Crane 2 allows you to quickly switch your camera between the stabilizer and a tripod. It is a good addition to a DSLR cardan.
SPECS
Operating voltage
Minimum : 9.8 V
Standard : 11.1 V
Maximum : 12.6 V
Operating current
Minimum : 110 mAh
Maximum : 6000 mAh
Output voltage
USB : 5 V camera
load : 8 V
Output current
USB :
1 A camera charge : 2 A
Battery life
Minimum : 12 h
Maximum : 18 h
Motion
Following precision
Static : ± 0.01 ° to ± 0.3 °
Movement : ± 0.05 ° to ± 0.1 °
Rotation angle range
Inclination : -135 ° to + 185 °
Roll : 360 °
Bread : 360 °
General
Operating temperature
Minimum : 14 ° F (-10 ° C)
Standard : 77 ° F (25 ° C)
Maximum : 113 ° F (45 ° C)
Payload capacity
Minimum : 1.1 lb (500 g)
Maximum : 7.1 lb (3200 g)
Dimensions (WxDxH)
8.3 x 4.6 x 17.7 "(21.0 x 11.8 x 45.0 cm)
Weight
2.8 lb (1.25 kg)
Questions
Questions
Be the first to ask a question about this product!
Opiniones(5)
Estabilizador Zhiyun Crane 2

Raul Gonzalez Melendez on 22/11/2018
Magnifico producto para temas de video

gran producto y servicio de venta y postventa

Lara Patrícia Albuixech serrano on 20/01/2018
ES UN GRAN PRODUCTO Y DAN UN GRAN SERVICIO TANTO EN VENTA, COMO EN POSTVENTA

Bien, Muy bien

David Picardo Aragon on 05/02/2018
Compre el DJI oso plus que resulto una basura, pero lo compre antes de saber que existia Duke Photografia

Gran gimbal.

Jordi Manuel Navarro Perez on 21/10/2017
En menos de 5 minutos estas grabando tomas imposibles hace pocos años sin invertir un dineral. Gran compra.

IMPRESCINDIBLE

Sergio Aarón Méndez García on 29/10/2017
Si te dedicas profesionalmente a realizar vídeos es totalmente imprescindible, ganas muchísima calidad en tus grabaciones con planos totalmente estables y que da mucho juego para dar rienda suelta a la creatividad. Relativamente ligero para el peso que soporta, las patas que trae este modelo son todo un acierto y muy fácil de calibrar. Contentísimo con la compra.
Customers who bought this product also bought: