FUJIFILM INCLINATION ADAPTER EVF-TL1 FOR GFX 50S
Product ID: 8264
Questions about the product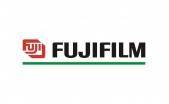 Fujifilm EVF-TL1 EVF Swivel adapter will allow you to create greater viewing angles for your viewfinder.
On the horizontal axis, you can make an angle of 45 degrees, and on the vertical axis it will be 90 degrees.
This adapter gives you greater flexibility while the camera position remains the same.
By buying this product you can collect up to 6 loyalty points. Your cart will total 6 points that can be converted into a voucher of 6,00€. For every 100€ of purchase you get 1 point = 1€. The vouchers represent a discount of up to 10% of the amount of the cart.
Questions
Questions
Be the first to ask a question about this product!