Rollei CABLE DISPARATOR P/CANON
Product ID: 8075
Questions about the product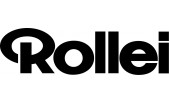 Easy to read backlit LCD
Timer: Start (shooting start), exposure time, interval timer up to 100 in advance
Exposure time adjustable between 1 sec and 100 hours
Manual exposure control with time indication on LCD screen
Exposure control via additional audio signal
Shots in series: from 1 to 399 photos
Time interval recording with unlimited shots
More info
Remote trigger with cable Rollei for Canon
Prolonged exposures and other creative shooting techniques, for example with filters, require not only the right optical accessories, but also sophisticated remote triggers. The camera's normal possibilities are generally not sufficient for continuous, vibration-free adjustment of the exposure time; here, not only do professionals resort to electronic remote triggers, which can adjust the desired exposure precisely and repeatedly.
Cable-controlled and high-precision
A remote trigger with cable has some advantages. It allows an immediate and undisturbed exposure. The remote trigger with cable Rollei for Canon can be operated even in the dark in an easy and simple way, the backlit LCD screen always informs about the selected exposure mode, an acoustic signal provides additional security in case of prolonged exposures.
From one second to 100 hours of exposure time
The technical framework should ideally be adjusted to the creative intention of the photographer, not the other way round: The remote trigger with Rollei cable for Canon keep his options open, he can actually realize any project with the exposure range from a second to 100 hours, the possibilities already move in the area of scientific documentation. possible exposure series from 1 to 399 shots also offer demanding professional photographers the desired spectrum of application. in addition, a time lapse can be programmed with an infinite number of shots, more flexible is not possible.
Compatible with a variety of Canon EOS D cameras
The Rollei cable remote trigger for Canon remains true to you too, every time you replace your Canon EOS D camera with a newer model, but it also reliably performs its services on models that already have a few years to their credit. Rollei in principle puts a high value on maximum compatibility and therefore protects the investment in your quality photographic equipment. The cable remote trigger is supplied with two Canon adapter cables, the necessary AAA batteries and a detailed instruction manual.
Questions
Questions
Be the first to ask a question about this product!
Customers who bought this product also bought:
More products to consider...