CANON EOS 77D BODY (IN KIT BOX) + FREE 1 YEAR MAINTENANCE VIP SERPLUS CANON
Product ID: 8146
Questions about the product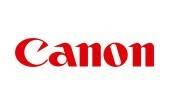 FREE Advanced Course (duration 7 hours) +50 GB extra storage in iristahdbook 20% discount to create your personalized photo album.
Sensor 24.2 MP CMOS
Image processor DIGIC 7
Full HD 60p
Folding touch screen
Continuous recording up to 6 fps
Dual Pixel CMOS AF
Image stabilization on 5 axes
Top LCD screen TOUCH/SWivel
Wifi and NFC
By buying this product you can collect up to 6 loyalty points. Your cart will total 6 points that can be converted into a voucher of 6,00€. For every 100€ of purchase you get 1 point = 1€. The vouchers represent a discount of up to 10% of the amount of the cart.
More info
Canon EOS 77D - 24.2 MP reflex camera (Full HD video, WiFi, Bluetooth) black color - body
Fast and accurate
The EOS 77D is fast enough to ensure crisp images. The camera also has a Live View mode with a super fast AF speed of 0.03 seconds. Fast-moving subjects are easily captured with unprecedented precision at six frames per second.
Create professional video with the 77D
You can capture moving subjects in Full HD 60p and HDR Movie Recording. Whether on safaris, sports or sunny beach scenes, Dual Pixel CMOS AF follows your subject while it's on the move and allows for crisp results with a professional look. For moving recordings you can also use the 5-axis digital image stabilizer to correct unwanted camera movements while you're recording by pulse.
Sharing and remote control
With NFC and Wi-Fi, you can easily share photos and videos that are compatible with smart devices or a Canon Connect Station, before editing them and showing them to the world. Bluetooth provides a permanent connection and lets you turn on your camera and view photos without taking the camera out of your bag. You can also control the camera remotely via a smart device or the optional SD-E1 controller.
The reflex for the most advanced amateur
The camera Canon EOS 77D, is a camera of great quality, that is placed to half way between the average range and the professional range. This camera, counts on a display LCD in the superior part, where the parameters of configuration of the camera are shown.
This camera is one of the fastest on the market when it comes to auto focus, and has a mode called Live View, ideal for capturing moving subjects with total precision.
As for the quality of the photographs, we are talking about 24 megapixels, a real wonder, because it has dual pixel technology, something that allows it to detect and track faces in a very good way. This is ideal for those users who want to record themselves and want to continue controlling the focus of the recording, this is why it is quite popular among youtubers.
As you can see, it records video in Full HD quality and has WiFi and Bluetooth to be able to transmit files wirelessly to your device, at high speed.
It is undoubtedly a great option, due to the performance it offers compared to the price it has.
SPECS
Reflective functionBody compositionSensor typeCMOS Effective sensor resolution24.2 MP
SCREEN
Type of displayTFT Clear View Screen Size3 "Touchscreen FeaturesImage FormatRAWCompressed Image FormatJPEG
CONNECTIONS
ConnectionsMini HDMI video
output (HDMI-CEC compatible)
3.5mm Mini stereo jack
FEEDING
Rechargeable battery Li-Ion battery
VIDEO
Video recordingYesMP4
formats Resolution: 1920 x 1080 pixels
MP4
Resolution: 1280 x 720 pixels
MP4
Resolution: 640 x 480 pixelsSound recordingYes
DIMENSIONS AND WEIGHT
Dimensions131 x 99.9 x 76.2 mmWeight540 gr
OTHER CHARACTERISTICS
Other featuresWhen using the EOS 77D, features such as its rear control wheel and variable angle touch screen give you superior control and creative freedom.
WARRANTY
Warranty2 years
Questions
Questions
Be the first to ask a question about this product!
Customers who bought this product also bought:
More products to consider...