PRISMATIC ROLLEI OPERA GLASSES 3x25
Product ID: 8080
Questions about the product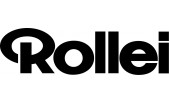 Type: Theatre binoculars
Magnification: 3 x
Lens diameter: 25 mm
Field of vision: 6 degrees
Weight: 190 g
More info
PRISMATICO ROLLEI OPERA GLASSES 3X25
Rollei binoculars with a design that imitates the classic binoculars for opera but with materials and finishes of current quality.
Rollei Opera 3x25 offers 3x magnification, despite its compact size, has a high-performance optics and 25mm lenses, which give 6 speeds in the field of vision. An elegant complement to enjoy theater, opera and cultural events. Compact size and low weight, which can be easily carried in a bag or purse.


Questions
Questions
Be the first to ask a question about this product!