DJI MAVIC SMART FLIGHT BATTERY
Product ID: 8283
Questions about the product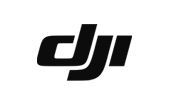 Flight time 27 min
See the battery status in the DJI GO application
Protection against self-discharge
Overload and over-discharge protection
More info
DJI Mavic intelligent flight Battery 3830mah
Mavic's Intelligent Flight Batteries give you a flight time of up to 27 minutes. It incorporates the latest technologies to ensure that the flight control system is capable of obtaining accurate battery levels.
It also gives the pilot a complete picture of the overall state of the battery, including real-time state of battery cells, number of cycles, temperature and more, and everything in the DJI GO application. The BMS, in addition to monitoring the state of the battery during flight, includes protection against overcharging and over-discharging, reducing the likelihood of battery damage.
When long periods of unused time pass, the DJI Intelligent Flight Battery automatically discharges up to 50% charge, keeping it at the optimum charge level for long life.
When flying in low temperatures, the BMS will activate the protection against low temperatures and control the power according to the temperature. This is done to ensure that the battery provides adequate propulsion without being damaged by the cold
SPECS
Capacity: 3830 mAh
Voltage: 11.4 V
Battery type: LiPo 3S
Energy: 43.6 Wh
Net Weight: Approx. 0.5 lbs ( 240 g)
Temperature: 41° to 104° F (5° to 40° C)
Questions
Questions
Be the first to ask a question about this product!
Customers who bought this product also bought: