ROLLEI CAMERA STRAP PRO FLEX SHOULDER 15KG
Product ID: 8106
Questions about the product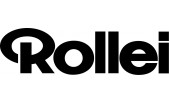 Ergonomic strap system for camera with double security camera
For use with heavy camera systems (up to 15 kg)
Fastening the quick-release prevents accidental slipping
Automatic length adjustment
Can rotate the camera in any direction
More info
Rollei Pro Camera Strap Flex - Ergonomic camera strap system, load capacity: 15 kg
Comfortable and safe transport with flexible professional Rollei camera strap
The flexible professional strap for Rollei cameras is an ergonomic system for holding the camera around the neck or over the shoulder, in a shoulder strap, allowing a comfortable and safe transport of the camera during your travels or professional activities. The system of automatic adjustment of the strap length increases comfort, as it prevents the shoulder pads from moving, in addition, its quick release device prevents accidental sliding and the mechanism allows the camera to turn in any direction.
Equipped with double safety system, it admits up to 15 kg of weight
This professional Rollei strap is designed for use in a wide variety of chambers up to 15 kg. The strap is attached to the chamber by screwing it to its 1/4" threaded tripod adapter. In addition, a double safety system has been chosen to secure the machines, since, in addition to this thread fixing system, the model is equipped with another safety strap that is attached to the traditional hook handle of the chamber casing, thus preventing falls in the event of failure in the main system.
Camera ready to use in an instant
If you think that in order to enjoy a good trip you need to have your hands free and not have to worry about carrying your camera, but at the same time you want to have your machine at full disposal, immediately, no doubt, you should consider acquiring this DSLR neck strap. It is so functional that it allows you to have your camera without missing an image.
Questions
Questions
Be the first to ask a question about this product!
More products to consider...