ROLLEI CAMARA STRAP PROF DOUBLE DOUBLE QUICK RELEASE 30KG
Product ID: 8125
Questions about the product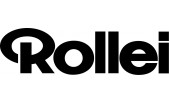 Ergonomic camera strap system for shooting with two cameras, but can also be used as a strap system.
To use heavy cameras (up to 15 kg per side)
The wide shoulder straps distribute the weight of the camera perfectly between the shoulders. In addition, the chest strap adjusts the harness to the upper part of the body.
Quick-release fasteners prevent unwanted slipping and make it easier to quickly remove the camera from the belt.
The two interchangeable Arca Swiss rubber discs are compatible at the same time
With tripod for interchangeable discs (with a load capacity of up to 18 kg)
By buying this product you can collect up to 1 loyalty point. Your cart will total 1 point that can be converted into a voucher of 1,00€. For every 100€ of purchase you get 1 point = 1€. The vouchers represent a discount of up to 10% of the amount of the cart.
More info
Rollei Pro Camera Strap Double - Professional double strap for camera, total load capacity 30 kg
DSLR neck strap: what does it offer?
The double strap is a very precise fastening system that, without compromising the stability of the camera, confers great freedom of movement and allows the height of the strap to be adjusted to fit the camera to each need (or to each user).
Utilities of the Rollei double strap for professional camera
Rollei cameras have gained in lightness in recent times and therefore their weight is never a problem for users. However, there are many occasions when it is necessary to have hands free, especially if you are one of those who take your camera to the most adverse conditions. The DSLR neck strap offers you that freedom.
Resistant and neutral materials
Due to the mostly professional use of this double strap, the materials used have been developed to resist both the most suffocating heat and permanent contact with water. Thus, the structure of the strap is never distorted or harms the user.
Questions
Questions
Be the first to ask a question about this product!