DIGITAL FLASH 736AF FOR NIKON
Product ID: 1342
Questions about the product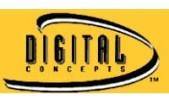 This flash has a rebound flash angle of 0, 30, 45, 60, and 90 degrees that will help you take pictures. Red-eye reduction, a flash of light to help you in low-light conditions, and an auto/ TTL flash. It even comes with features such as power saving, an auto shutter speed, and a viewfinder display.
Questions
Questions
Be the first to ask a question about this product!
More products to consider...