Rollei LIQUIDO LIMPIADOR 30ml P/SENSOR
Product ID: 8062
Questions about the product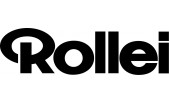 Sensor cleaning fluid for professional wet cleaning of full-format sensors and APS-C, effectively removing dust or stains.
To clean without scratching, use a maximum of 1 drop of cleaning liquid.
Also use the brushes to clean the sensor.
The cleaning liquid of the sensor does not contain alcohol or toxic or combustible additives. It is not suitable for consumption!
More info
Liquid for cleaning Rollei sensors
Digital SLR dots with the possibility to select the right lens for each situation - both the inside of the housing and the lens lenses are usually protected by a cover against external influences and dirt. during the more or less short moment of the lens change, depending on experience, dust, rain, sand or other dirt particles can enter the sensitive optics or sensors. clean the lenses carefully and correctly with the Rollei Lens Cleaning Set; however, for the photographic chip it is necessary to have the right sensor brush and, depending on the case, also the right sensor brush and, depending on the case, the right sensor brush.
Economical and effective use
Just one drop of Rollei Sensor Cleaning Liquid is sufficient to remove dust, lint, sand or especially annoying condensation stains in a long-lasting, streak-free manner. one single pass is usually sufficient to allow all sensor cells to function smoothly again when applied to dust-free and individually packaged sensor brushes; the sensor cleaning liquid is suitable for digital cameras with APS-C sensors or full-format sensors; the product contains no alcohol, toxic or flammable additives and, thanks to the product's high degree of flammability, is free of alcohol and toxic additives.
Questions
Questions
Be the first to ask a question about this product!
More products to consider...