MANFROTTO ADVANCE VIII SHOULDER BAG
Product ID: 8027
Questions about the product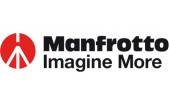 Hang it on your shoulder and take it comfortably to the shoulder strap.
Protect your computer from all kinds of particles or blows.
Carry all the items you need in this spacious bag.
CAPACITY
DSLR Pro with zoom lens and battery in shooting position, plus 3-5 lenses and additional flash.
More info
ADVANCED SHOULDER BAG VIII MANFROTTO
Advanced shoulder bags are designed to carry all types of equipment, from CSC to digital SLR Pro, additional lenses and accessories, depending on size.
These bags are a functional solution, with plenty of room for essentials, as well as some small accessories, such as batteries and memory cards. All bags offer adjustable detachable shoulder strap.as well as the top carrying handle, easy zipper pulls open the front cover and padded dividers. When the weather turns against you, use the included rain cover to protect your gear.


SPECS
Color: Black
-External Height (H): 22 cm -External
Length (L): 30 cm
-External Width (W): 22 cm
-Height of main internal compartment (H): 20 cm
-Length of main internal compartment (L): 28.5 cm
-Width of main internal compartment (W): 17 cm
-Weight: 0.69 kg
Questions
Questions
Be the first to ask a question about this product!
Customers who bought this product also bought:
More products to consider...