GIOTTOS TRIPOD PRO ALUMINIO MT 9341
Product ID: 1650
EAN: 4715412063043
Questions about the product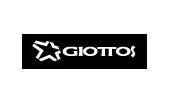 Tripod of small size and great quality that supports up to 3 Kg. It includes strap and cover.

By buying this product you can collect up to 1 loyalty point. Your cart will total 1 point that can be converted into a voucher of 1,00€. For every 100€ of purchase you get 1 point = 1€. The vouchers represent a discount of up to 10% of the amount of the cart.
More info
Sections - 3
Diameter - 20mm
Closed height - 57cm
Minimum height - 21cm*
Maximum height - 122cm
Maximum height with column - 143cm
Weight - 1.45kg
Maximum weight - 3kg
Color - Metallic

Questions
Questions
Be the first to ask a question about this product!
More products to consider...