ROLLEI ACTIONCAM 425 BLACK 4K 170º SUM. 40m WIFI SRS+REMOTE
Product ID: 8123
Questions about the product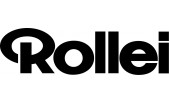 4K video resolution (3840 x 2160 pixels/25 fps)
2.7K video resolution (2704x1524 pixels/30 fps)
Full HD video resolution (1920 x 1080 pixels, 60/30 fps)
170° wide-angle lens
Loop function
Sequence, fast camera, neve mode
Built-in Wi-Fi with 20 meter range
Easy to grip on the camera through the Smartphone of the tablet PC* by means of the App (iOS/Android)
Includes 2.4G high-frequency wireless wrist remote control for a range of 5 meters away, waterproof up to 1 meter.
Includes underwater protection housing for submersion depths up to 40 meters Battery life up to 90 minutes (no Wi-Fi)
By buying this product you can collect up to 1 loyalty point. Your cart will total 1 point that can be converted into a voucher of 1,00€. For every 100€ of purchase you get 1 point = 1€. The vouchers represent a discount of up to 10% of the amount of the cart.
More info
Rollei Actioncam 415 - Camera with Full HD, 140 ° Super Wide Angular Lens, Integrated Wi-Fi, Waterproof Housing - Black
The Rollei action camera offers an impressive 4k resolution at 25 frames per second. Of course, it is also available as Full HD at up to 60 fps, so that you can shoot crisp, clear videos even at high speeds. Thanks to the super-wide-angle 170° lens, no part of the motif remains "outside the frame"
Hands-free action: remote control with smartphone, tablet or wristband transmitter
With the large number of stands, adapters and the Safety Pad with SRS function, you can hold the Rollei Actioncam 425 on all possible and previously impossible surfaces, on helmets or on components of your equipment. To keep your hands free during activities and still be able to operate your action camera, the Rollei 425 has both integrated WiFi with a range of 20 meters, and a high-frequency remote control on a wristband transmitter, so you can take perfect pictures of yourself and operate the actioncam with short clicks on the buttons on the transmitter.
Safe, stable and suitable for dives up to 40 meters deep.
Sport divers and snorkelers no longer use their big, heavy cameras; they now prefer to use manageable, powerful action cameras on their underwater excursions. The Rollei actioncam accompanies you to a depth of 40 metres and, thanks to the rechargeable lithium-ion battery, documents your impressions for 90 minutes; out of the water, simply replace the rear panel with a splash-proof one, and you'll immediately improve your sound recording.
The Secure Release System SRS is part of the standard delivery of all new Rollei action cameras, and prevents injuries in combination with the Safety Pad. As usual, the 425 also features a large number of accessories, so that you can prepare for the next activity immediately after taking the camera out of the box.
Dimensions
| | |
| --- | --- |
| Width | 5.9 cm |
| Height | 4.1 cm |
| Depth | 2.4 cm |
| Weight | 49 g |
Questions
Questions
Be the first to ask a question about this product!
More products to consider...