Rollei ZAPATA QAL-45 BLACK ALUMINIUM FAST OPENING P/CAMERA RO
Product ID: 8065
Questions about the product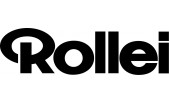 2 Rollei QAL-45 Quick Release Plates
Compatible with any camera with 1/4" tripod thread
Compatible with Tripod Rollei: PGA-484, PGA-584, CT-5C, CT-5A, C6i, MGA-684, C5i, C5i II, C50i, C4i, C40i, CT-4A, X4i, TT-1, Compact Traveler No. 1, Compact
Traveler No. 10, M5-Mini, Compact Traveler Mini M-1, Tripod Head RH-10, T-3 / T-3S Spherical Panoramic Head, T-5 / T-5S Spherical Panoramic Head, T-7 / T-7S Spherical Panoramic Head
More info
Rollei QAL-45 Quick Release Plate
The QAL-45 quick release plate has a standardized thread pitch of ¼ inch, like all Rollei tripod plates, and allows for easy replacement of SLR and video cameras on tripods in just a few seconds. Many tripods already include compatible release plates. But if you, as a professional photographer or with aspirations, want to uniformly equip all housings or flashes, you need additional quick-release plates.
Practical double package for the equipment of your teams
Each package contains two high quality ARCA SWISS compatible Rollei QAL-45 quick-release plates, which can be used with a large number of Rollei studio or travel tripods and for different Rollei spherical heads, giving you flexibility both in use as a fixed camera and on the move, because you can react more quickly to changing capture situations.
To prevent damage to delicate equipment, hold the housing or flash with your hand until the mounted quick-release plate is firmly seated on the tripod. Naturally, you can also use a Rollei camera strap as a safety device.
Dimensions
| | |
| --- | --- |
| Width | 4.5 cm |
| Height | 0.8 cm |
| Depth | 4.2 cm |
| Weight | 27 g |
Questions
Questions
Be the first to ask a question about this product!